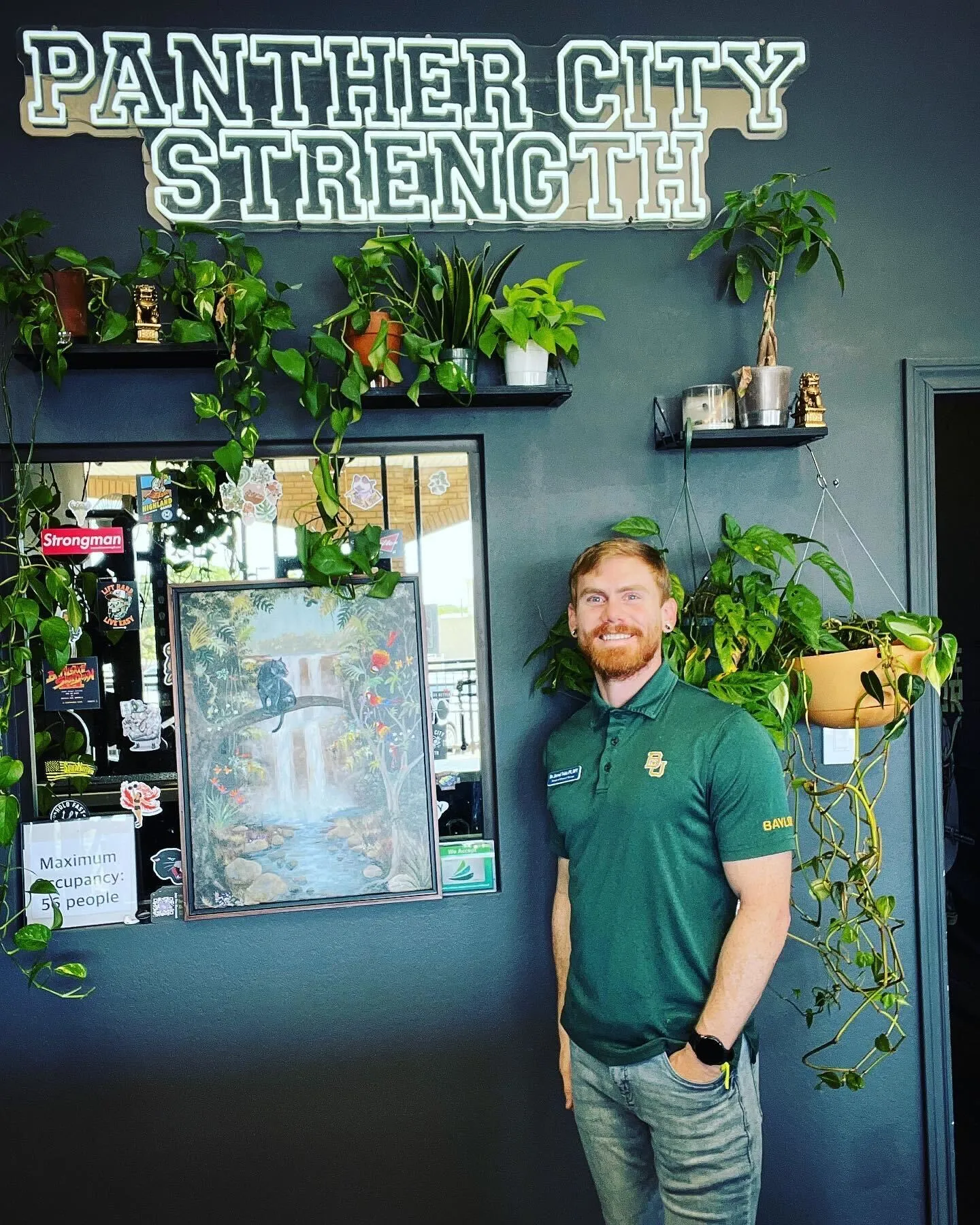 We had a patient who was suffering from radiating neck and arm pain, which made it impossible for her to paint, let alone complete other everyday tasks. But after just 1-2 months of therapy, we were able to alleviate her pain and help her get back to painting and she is still painting to this day! In fact, she was kind enough to paint this beautiful picture. We love helping patients get back to things they love!
Kristina, from Hopeless to Smiling!
"Dr Jarred is the best physical therapist I have met. Identified soleus strain, identified stretches and exercises, he did some dry needling and had precise placement which added soreness, but once resolved I was pain free. In 2 weeks I went from being able to complete a run to running 7min miles pain free. Good with shoulders too and gave some great exercises. I provide my highest recommendation for all levels of athletes from beginner to elite levels."
"I woke up one day with some major back and neck pain. I went to see my doctor and they referred me to PT. I came into Movement Theory Physical Therapy & Wellness and worked with Dr. Jarred. Let me tell you he is a delight to work with and very knowledgeable about this stuff. The pain was better after my first visit. I did go back a few times as recommended by my doctor. But the best part is Dr. Jarred gave me stretching to do at home on my own in case I flared up again. I would definitely recommend him and Movement Theory Physical Therapy & Wellness to anyone needing some PT done."
 "Been having back pain and went to get dry needled by Jarred. Right after I had a lot less pain and my mobility was improved following our session. Now I have been squatting and deadlifting just about pain free! Highly recommend seeing Dr. Jarred."
"Great Physical Therapist! Dr. Tobin guided me through some exercises to help my lower back pain. In addition, he also did dry needling. I felt improvement soon after our session. Highly recommend."
Request An Appointment
Please fill out this form and
we will contact you about scheduling.


Patrina T.

"Jared is an awesome therapist. He explains everything that he's doing with the patient and why. He answered all my many questions in great detail so that my daughter and I understood everything. The rehab regimen/plan that he put together for my daughter has put her on the path of healing and awareness of how she moves so that she doesn't re-injure her knee/ACL."


Mckenzie R.

"Happy with my experience so far! I've seen a couple physicians in the past and something I noticed right away about Jared is he listens to your full story. He asks important questions and doesn't jump to assumptions. He's very optimistic and confident about his care methods. I've had physicians tell me I'll never be the same again and pain is my new normal. Jared is confident his care plan will help me get back to a pain free lifestyle. Looking forward to the continued work with Jared!"